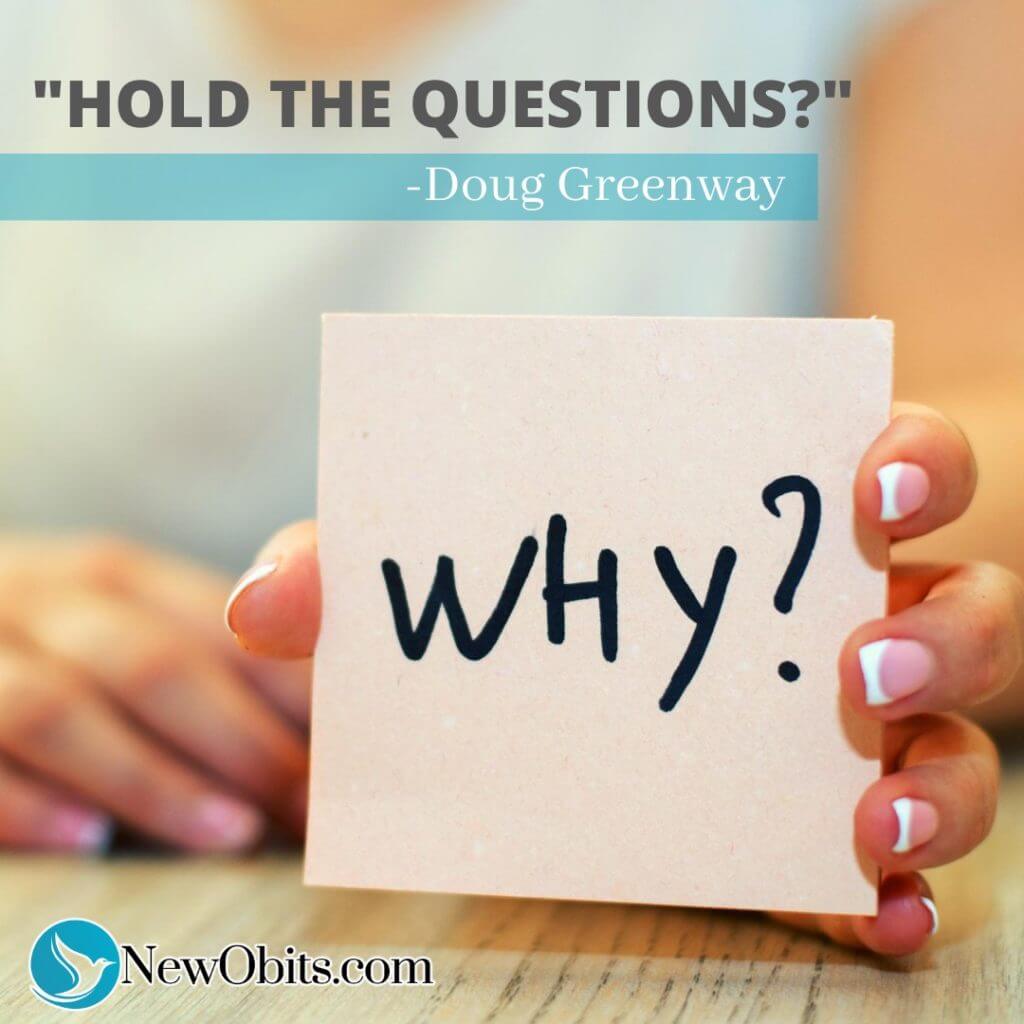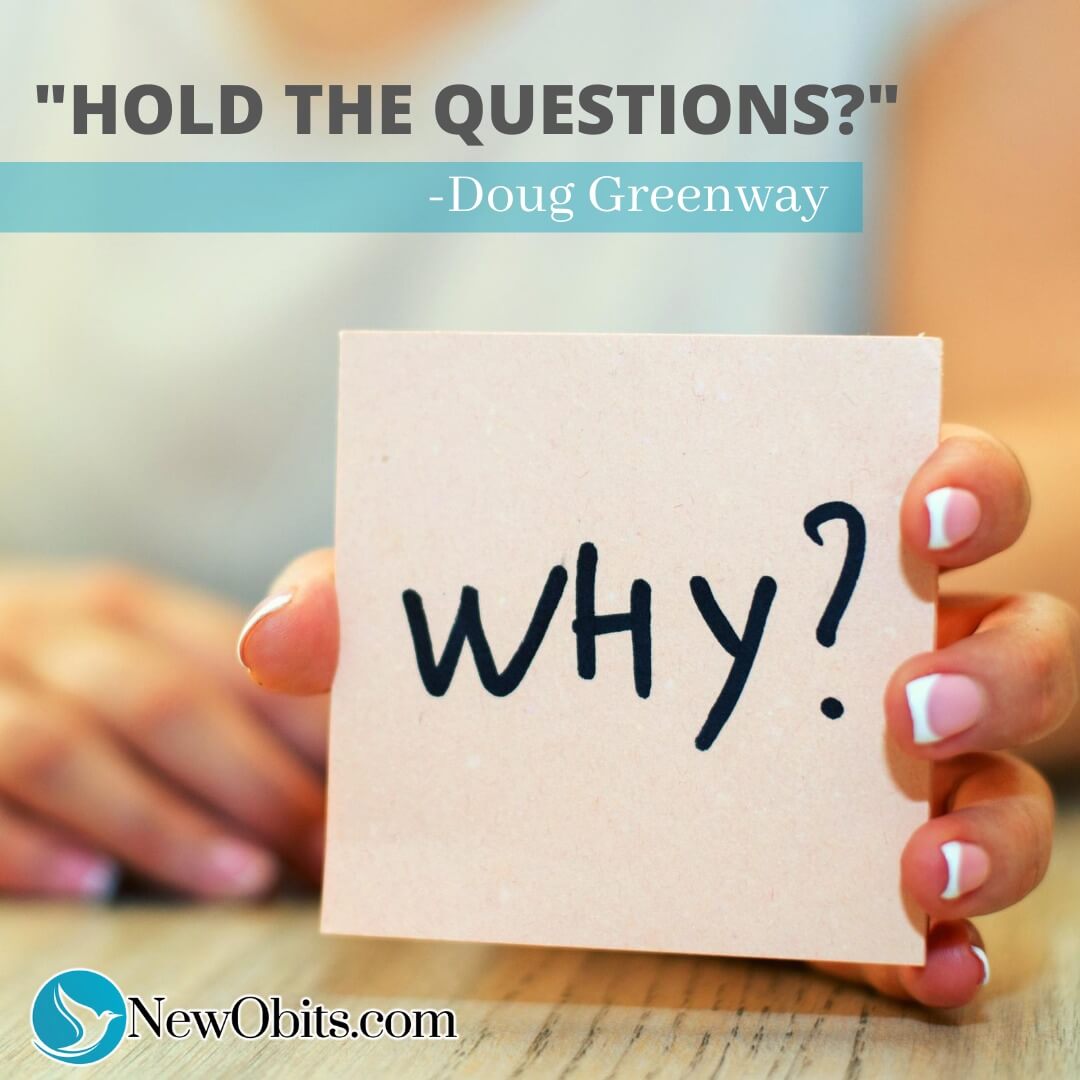 When death comes calling, it often leaves lots of questions. I've asked those questions & so have you. Why didn't I insist we go to the emergency room sooner? Why were they where they were, and doing what they did when the accident occurred? What comes after death? How can a loving God allow good people to suffer?
Over time we generally make some sort of peace with the unanswered questions, but this process of questioning is all part of grieving. Perhaps all you can do in response to some questions is affirm that we do not know the answer.
One example of the resolution of questions is …                
2 Samuel 12:15-23 (ETRV)
15 Then … the LORD caused the baby boy who was born to David and Uriah's wife to become very sick.
16 David prayed to God for the baby. David refused to eat or drink. He went into his house and stayed there and lay on the ground all night.
18 On the seventh day the baby died. David's servants were afraid to tell him that the baby was dead. They said, "Look, we tried to talk to David while the baby was alive, but he refused to listen to us. If we tell David that the baby is dead, he might do something bad to himself."
19 David saw his servants whispering and understood that the baby was dead. 20 Then David got up from the floor. He washed himself. He changed his clothes and got dressed. Then he went into the LORD's house to worship. After that he went home and asked for something to eat …
21 David's servants asked him, "Why are you doing this? When the baby was alive, you cried and refused to eat. But when the baby died you got up and ate food."
22 David said, "While the baby was still living, I cried and refused to eat because I thought, 'Who knows? Maybe the LORD will feel sorry for me and let the baby live.'
23 But now the baby is dead, so why should I refuse to eat? Can I bring the baby back to life? No.    Someday I will go to him, but he cannot come back to me."
The Kubler-Ross five stages of grief are:
denial.
anger.
bargaining.
depression.
acceptance.
I look at these stages of grief recovery and see that we insert "questions" into every stage. Questions are a gift from God that acknowledge our ignorance in certain matters of life and death. 
"Why's that have no answer" are all around us.
One of my mother's favorite songs was … … "Farther Along We'll Know All About It.            Farther Along We'll Understand Why.                         Cheer Up My Brother, Live In The Sunshine.               We'll Understand It, All by And By."
So, HOLD THE QUESTIONS?
No, let them slip past your lips. Just don't be surprised if the answer must come farther along!