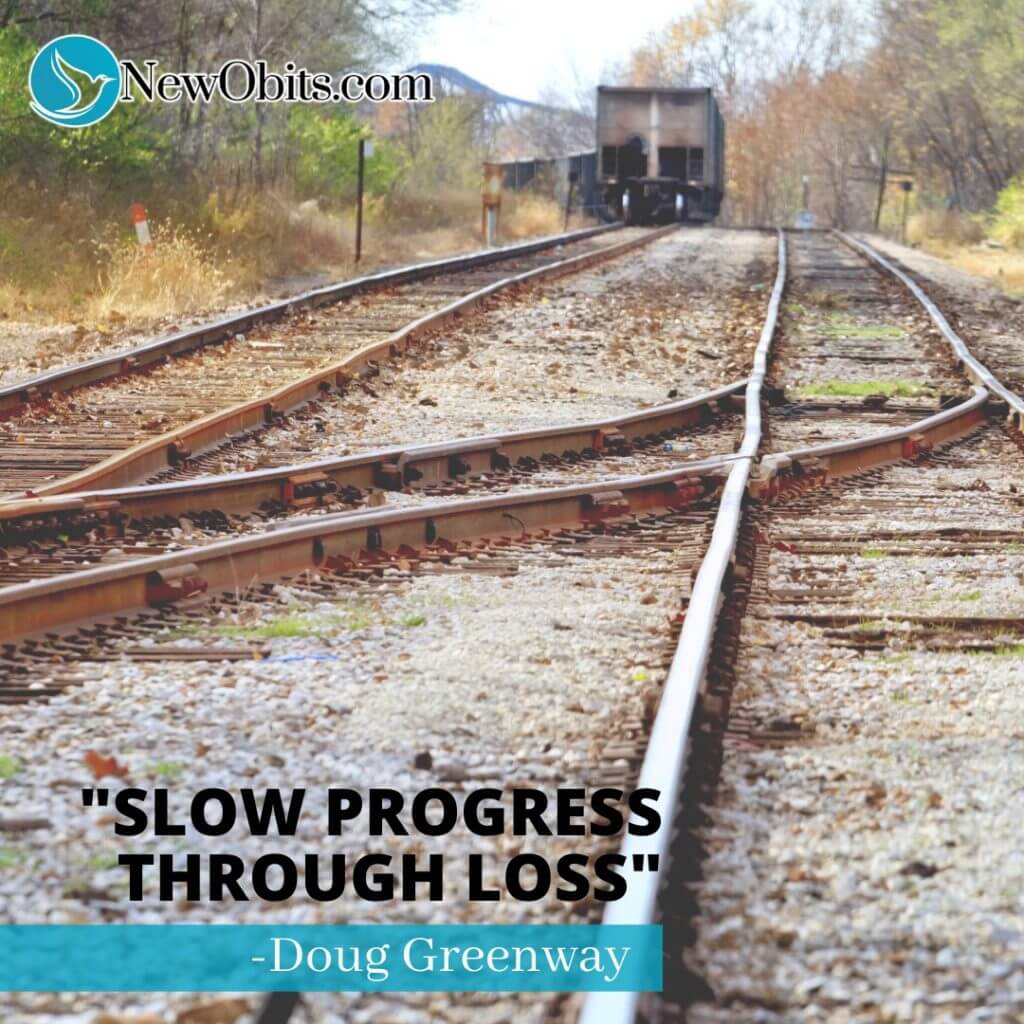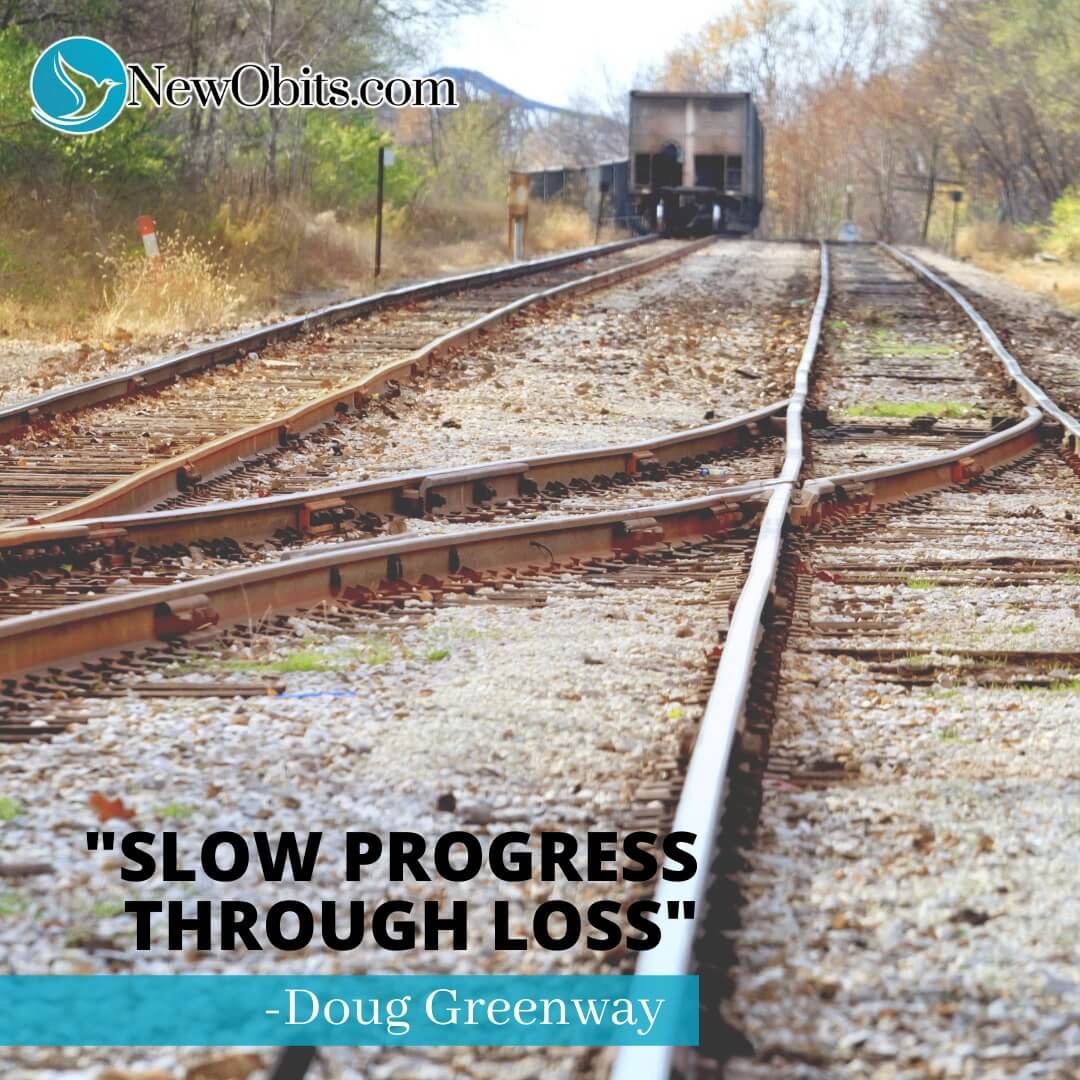 Let the good times roll and roll and roll. We want the good days to greatly outnumber the not so good days — and given enough time and effort, well they should! But for the vast majority, there is slow progress through loss.
William Havard said to a generation ago, "Whole years of joy glide unperceived away, while sorrow counts the minutes as they pass."
That is deep, and it is true!
When my dear and deceased wife Jamie was a teenager, she and a guy friend were travelling West on Wenasoga Road in Corinth. They came to an elevated railroad crossing. Jamie was driving this VW Beetle and as they reached the peak of the passing over of the tracks they heard a train coming — and she accidentally killed the motor! She panicked and froze and could not start the motor. Her guy friend jumped out to push the car off the tracks and he strained and pushed and pushed but could not get the car clear of the tracks — because in her panic, she had her foot hard pressed on the brakes! Sometimes we impede our own progress and need help.
When we are in grief recovery, it seems like time will never pass. However, when facing the crisis point of loss, everything just seems to run together. Don't forget that God gave us a future and a hope. (Jeremiah 29:11)
Psalm 30:5 (NKJV)
5 … Weeping may endure for a night, But joy comes in the morning.
Today, there are some resolutions to make that will help you minimize slow progress through losses.
Enjoy your family. Get together often. Take lots of pictures. Remember those people in your circle of influence as they go through their highs and lows. Show up and participate. Your turn's coming to be celebrated and mourned. Include your little ones on all these occasions.

Brighter days are just ahead. As bad as things are, it could be worse, and things will get better! Sadness is an emotion we feel as we move slowly through the grieving process. We will reenter areas of lives that we have temporarily put on hold. When we do, we will be reminded that every day has a beginning, a middle, and an end — and with our support system we WILL get through this!

Remember that you are not alone. At least you don't HAVE to be! Regularly associate with people who will look out for your best interests and help you review the joyful times, and will verbalize and listen as you verbalize nurturing memories.
Slow progress in loss is a good time to remind ourselves that our present position may not be as important as our present direction.
Are you headed toward Hope & Healing?