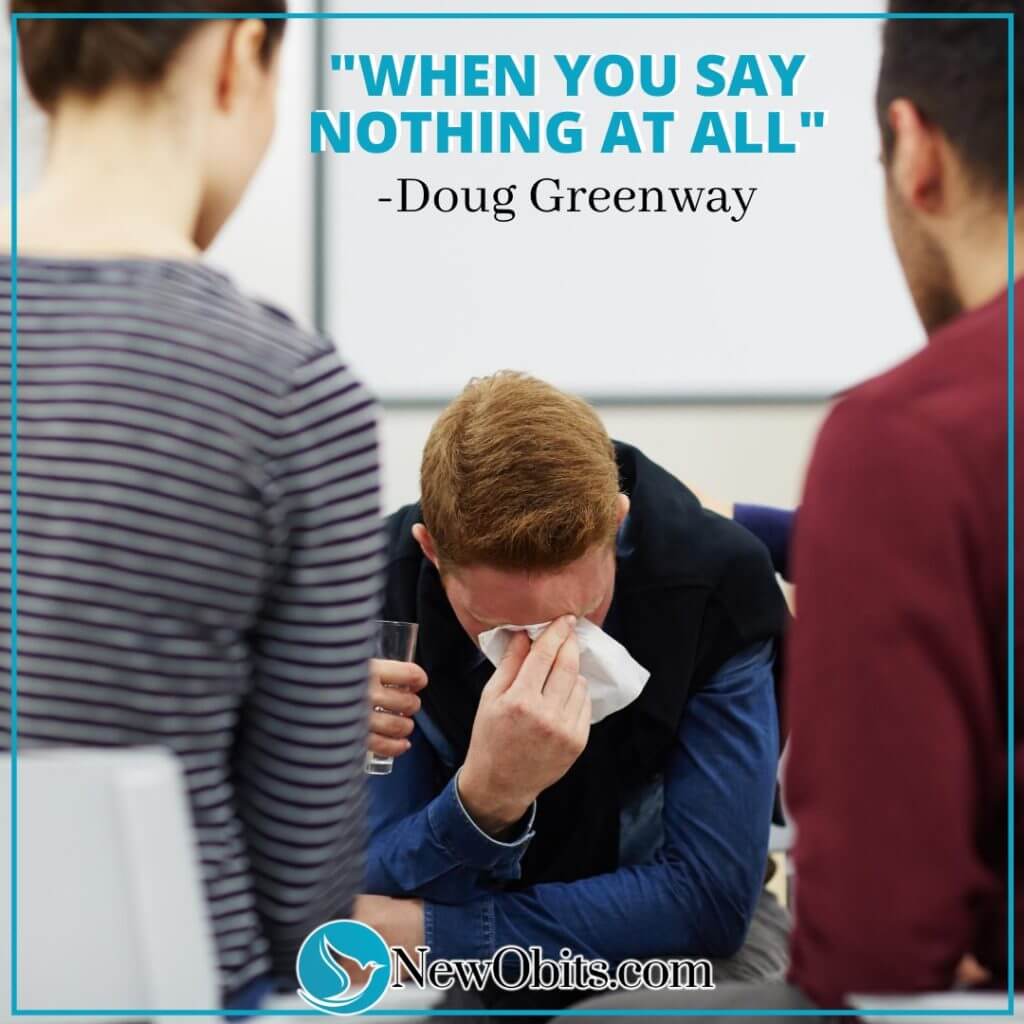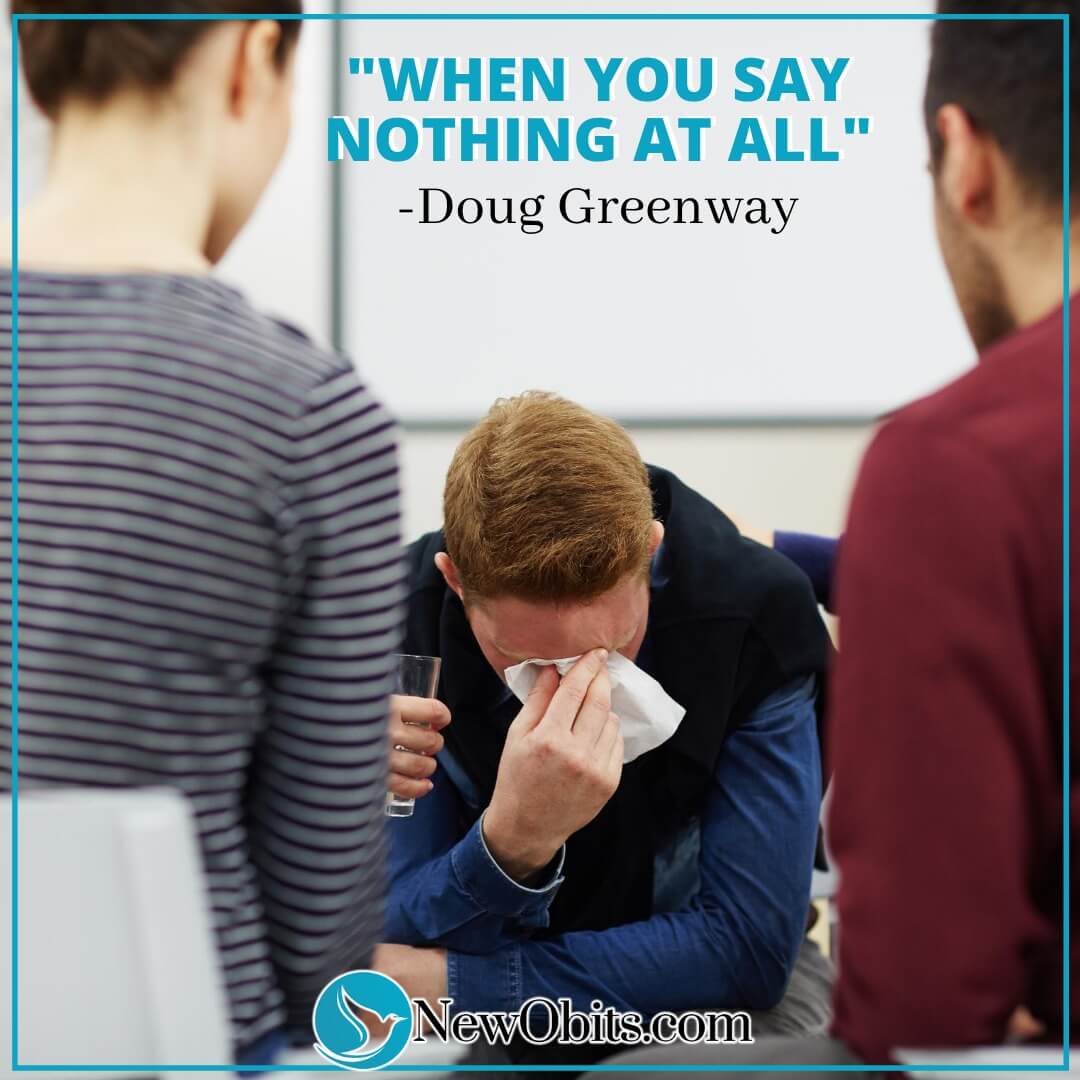 It's amazing how you can speak right to my heart
Without saying a word, you can light up the dark
Try as I may I can never explain
What I hear when you don't say a thing
[Chorus]
The smile on your face lets me know that you need me
There's a truth in your eyes saying you'll never leave me
The touch of your hand says you'll catch me wherever I fall
You say it best when you say nothing at all
What if you could show up and not have to say a thing or do anything major and that be just the perfect response with those grieving? You can, you know.
Job 2:11-13 (NKJV) = Now when Job's three friends heard of all this adversity that had come upon him, each one came from his own place–Eliphaz the Temanite, Bildad the Shuhite, and Zophar the Naamathite. For they had made an appointment together to come and mourn with him, and to comfort him. 12 And when they raised their eyes from afar, and did not recognize him, they lifted their voices and wept; and each one tore his robe and sprinkled dust on his head toward heaven.
13 So they sat down with him on the ground seven days and seven nights, and no one spoke a word to him, for they saw that his grief was very great.
I count ten things Job's friends did that helped.
Look at the underlines.
A helpful article is: https://lifehacker.com/what-can-i-say-thats-actually-helpful-in-times-of-grief-5941009
Area of concern #1 is WHAT TO AVOID SAYING.
Avoid comparing their loss to yours.
Avoid talk about the afterlife or adding religious remarks if you are not sure of the beliefs of who you are talking to.
Avoid minimizing the person's pain or trying to "fix" the pain.
Avoid contacting the mourner directly about funeral/visitation/memorial arrangements.
Avoid telling them to look on the "bright side".
Avoid telling them how to feel or when they will feel better.
Area of concern #2 is WHAT YOU CAN SAY TO HELP.
Say "I'm so sorry for your loss."
Say "I'll call (text) you in a few days to see how you're doing."
Say "It's OK to be lost for a while. You don't have to have the answers right now."
Try to express your tender loving care in a tangible way. You might ice down two cases of water and cola and tea and deliver it to the grieving family. I know of one man who shined everybody's shoes for the funeral. I know another man who mowed the yard of the bereaved. Maybe you could offer to housesit during the funeral. Maybe you could cook some food or have food delivered to the gathering place of the grievers.
Showing up and saying nothing at all may bless those in grief. Doing nothing at all won't bless anybody.