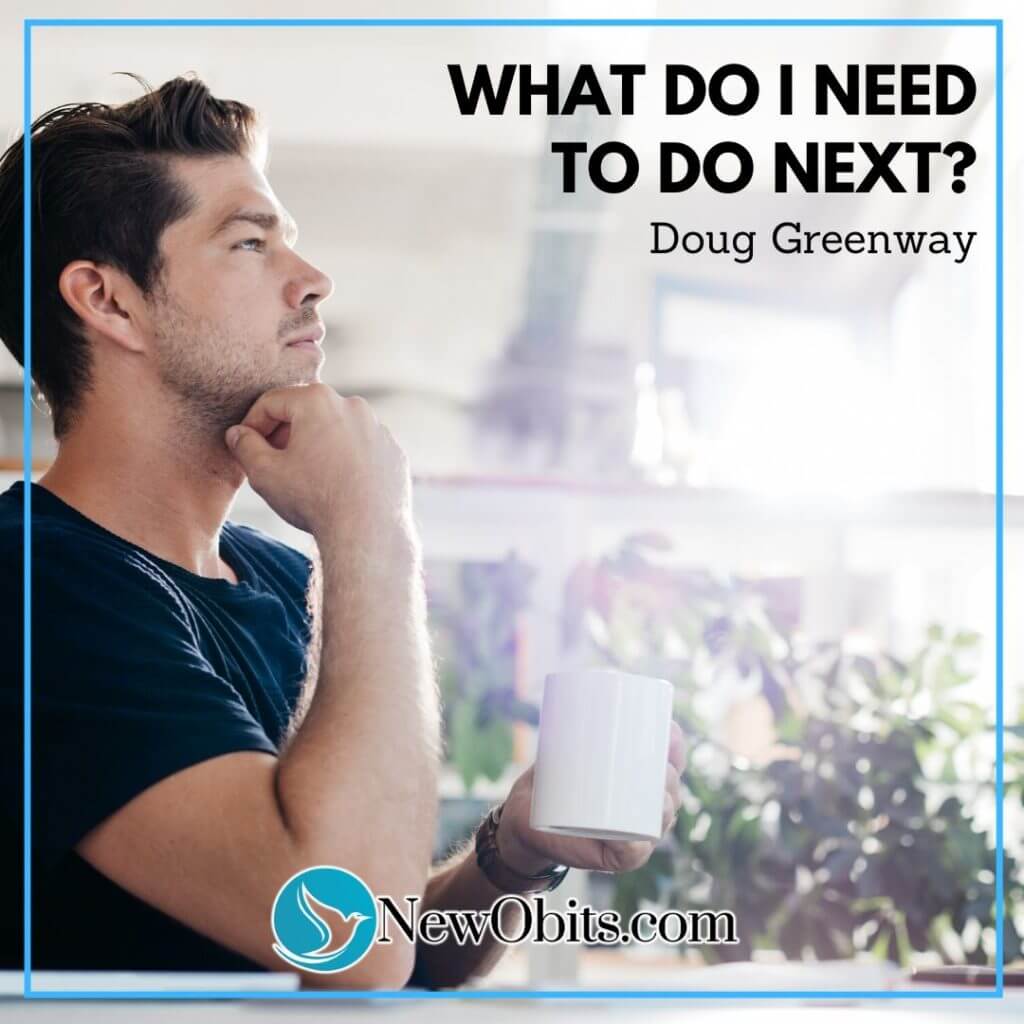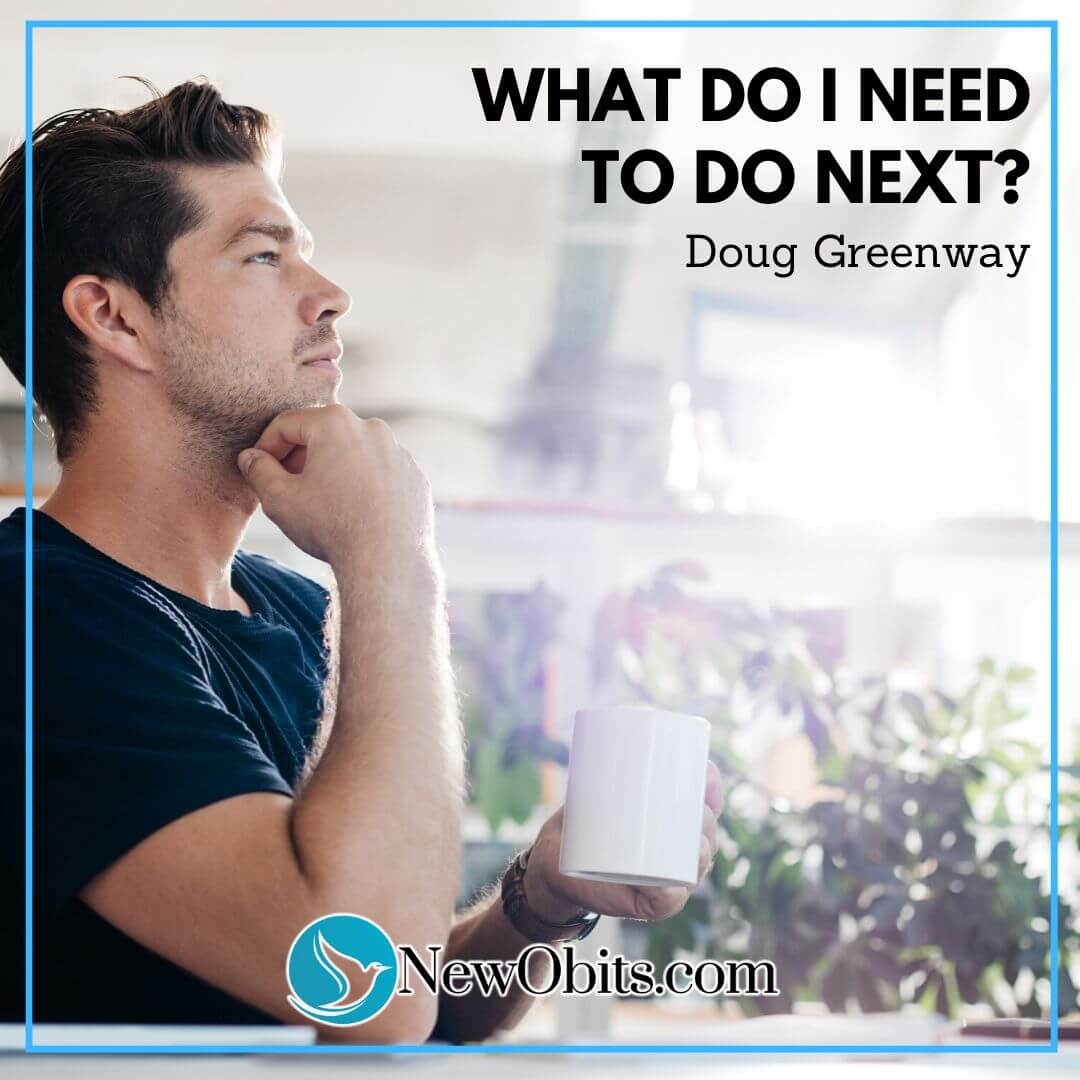 I talked earlier about my grieving journey when my wife died in 2006. From about June 1 through October 16, 2006, about 6 PM, I watched Jamie Hills Greenway decline and finally succumb to Multiple Myeloma. I am so glad I was there when she passed. But, in the days prior to her death, well-meaning people just kept telling me, "Take it one day at a time!" They meant well, but I was too overwhelmed to "take it one day at a time."
What has worked best for me when I am overwhelmed is NOT "Take it one day at a time" — but "What do I need to do next?" Let that sink in. Go out behind the barn and think about the difference in those two statements.
When my dad died in 1988, I left him in the ICU in Paragould, AR, and drove four hours home to preach — because that is what preachers do. He died on Saturday while I was gone. Seven years and one day later, I had not learned anything because I did it again and left my mother in the hospital so I could go home to preach, and she died on a Monday. I almost did it again when my wife passed in 2006 because while we were at UAMS hospital in Little Rock for about ten weeks — I drove five hours home to preach about five times.
What was my mistake? I made two mistakes. #1 was a failure to ask in the first two instances, "What do I need to do next?" and in the last instance, at least I could see the marked decline in my wife's condition, and I stayed with her that weekend. But, #2, I was not letting anybody inside my head emotionally, to stand by me.
Do you have regrets about how you have handled your losses and the grieving you still do? Let me give you a couple of clues that will help you from here on out. First, ask, "What do I NEED to do next?" Secondly, get somebody who has earned the right to look over your shoulder to advise you if you are making the correct choices. Third, it is no glory to the person you've lost to beat yourself up about what you didn't do. Learn from it and move on!
Psalm 34:17-18 (NKJV)
17  The righteous cry out, and the LORD hears, And delivers them out of all their troubles. 18  The LORD is near to those who have a broken heart…
You don't HAVE to grieve alone.