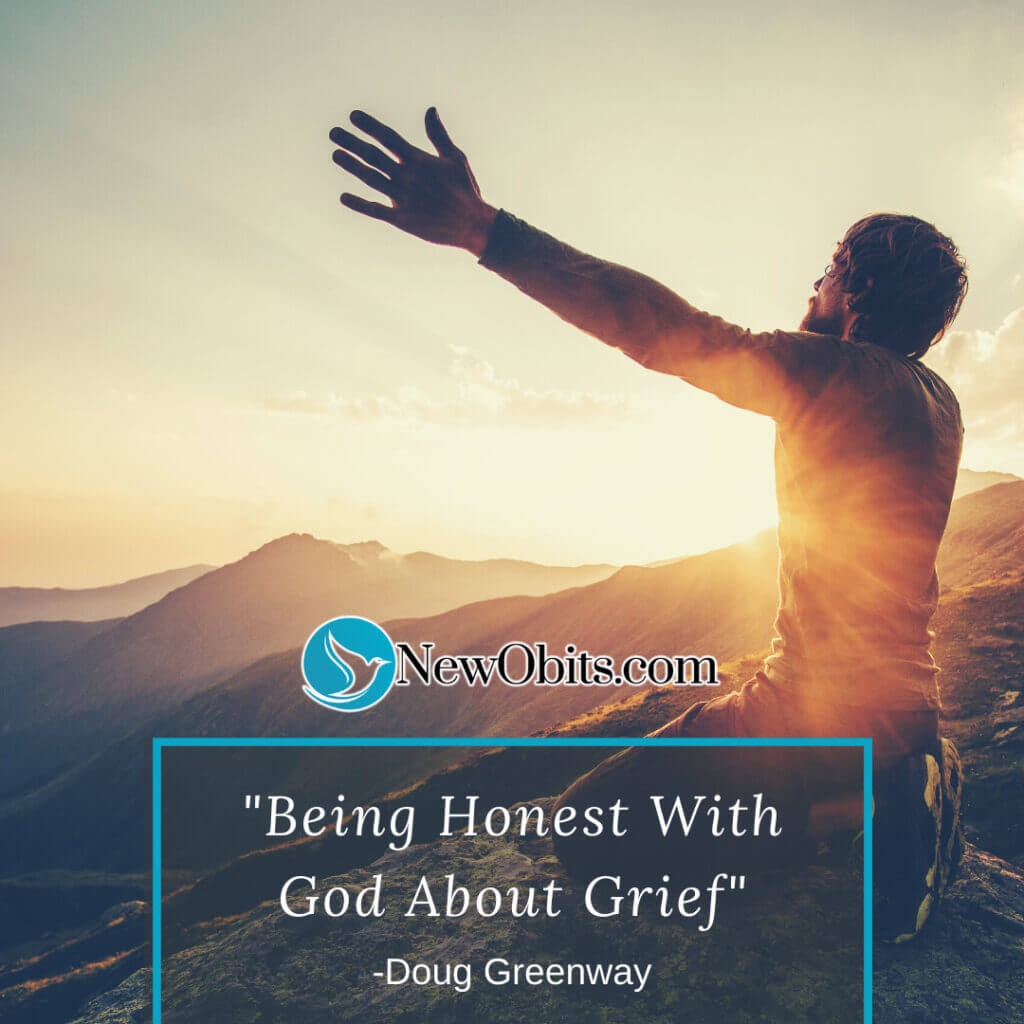 I wasn't even ten years old in 1963 when Gertrude Clark died in Paragould, AR. She was a special friend to our family and particularly liked to interact with us little kids. She had a good sense of humor, and had a prosthetic leg, due to diabetes. My dad borrowed this leg one Halloween and went to the church party as a three-legged man. (We had a lot of fun in a lot of ways in those days.) She also used to bring me Red Hots in an old pill bottle that kept me entertained in church from the time I was a toddler. 
The winter of 1962 was especially hard on Mrs. Clark and we kids went everywhere my parents did. So, we found ourselves at Fred & Gertrude Clark's house one Sunday afternoon to pray that God would relieve her suffering — but she died. This was the first time I was honest with God about my grief. And on this occasion, my father had prayed that God would ease her suffering, and God called her home.
I was puzzled at this development and at this stage in my life realized that it was OK to tell God how I felt about His decisions. This habit went into that invisible sack of experiences and emotions that I carry on my back, and I assure you I have questioned God more than a few times since then!
Consider these Bible verses and be honest to God with your feelings. But — trust God, anyway!
* Jeremiah 29:11 For I know the plans I have for you, declares the LORD, plans to prosper you and not to harm you, plans to give you hope and a future.
* 1 Corinthians 2:16 For, "Who can know the Lord's thoughts? Who knows enough to teach him?" 
* James 1:5-6 If any of you lacks wisdom, you should ask God, who gives generously to all without finding fault, and it will be given to you. But when you ask, you must believe and not doubt, because the one who doubts is like a wave of the sea, blown and tossed by the wind.
* Philippians 4:6-7 Do not be anxious about anything, but in every situation, by prayer and petition, with thanksgiving, present your requests to God. And the peace of God, which transcends all understanding, will guard your hearts and your minds in Christ Jesus.
* Hebrews 4:16 Let us therefore come boldly unto the throne of grace, that we may obtain mercy, and find grace to help in time of need.
* Habakkuk 1:2 How long, LORD, must I call for help, but you do not listen? Or cry out to you, "Violence!" but you do not save.
I'd like to introduce you to Gertrude Clark one day on the other side of this life. Get a faith-based believing support system now. Grief is coming.
Hang on to the Lord God with all your might!