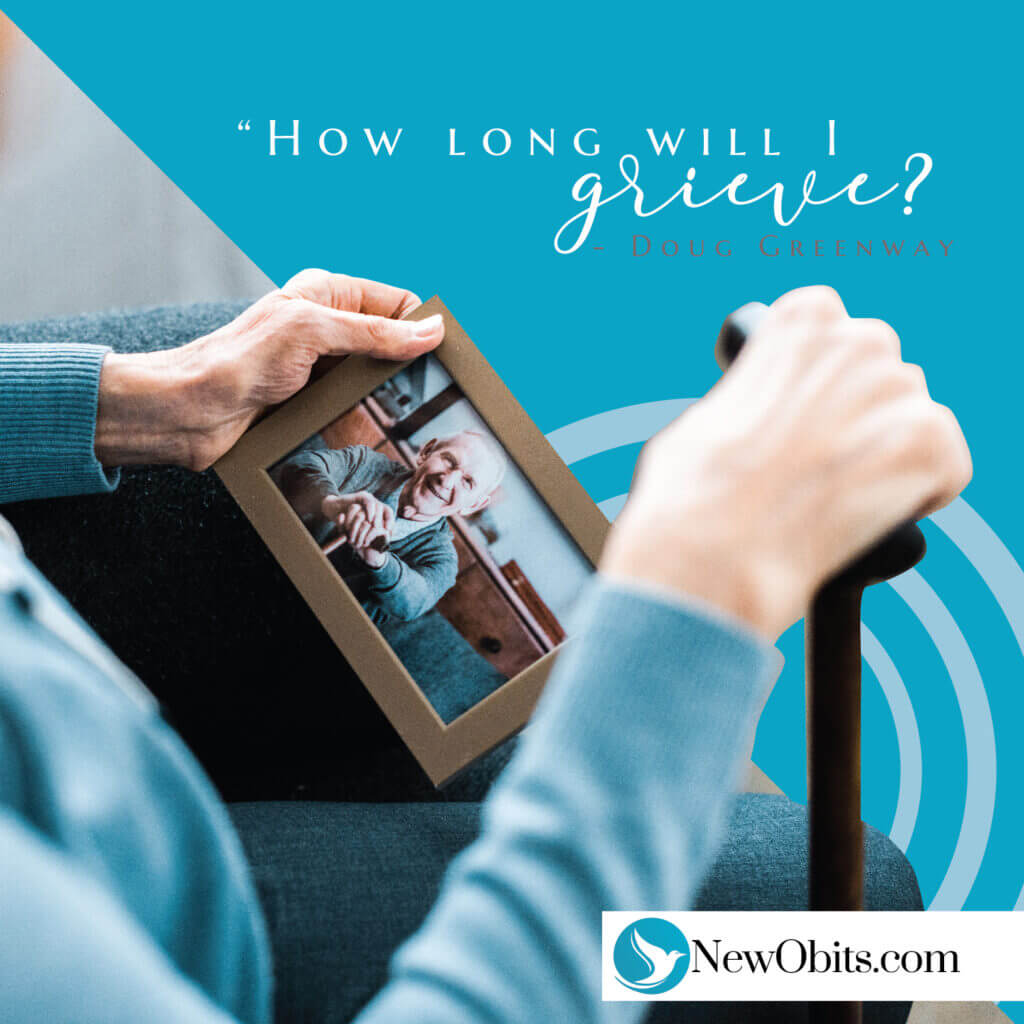 Psalm 13:1-6 (NKJV)
1  How long, O LORD? Will You forget me forever? How long will You hide Your face from me? 2  How long shall I take counsel in my soul, Having sorrow in my heart daily? How long will my enemy be exalted over me? 3  Consider and hear me, O LORD my God; Enlighten my eyes, Lest I sleep the sleep of death; 4 Lest my enemy say, "I have prevailed against him"; Lest those who trouble me rejoice when I am moved. 5 But I have trusted in Your mercy; My heart shall rejoice in Your salvation. 
 6  I will sing to the LORD, Because He has dealt bountifully with me.
Four times in two verses, a grieving King David asks, "How long" will this grief last? Verse two says he was experiencing sorrow DAILY. He felt like he would die. But there would be no glory to God in his death of a broken heart.
Waiting is tough, and some of the toughest waiting is for the sting of grief to subside. But it will!
David was riding a roller coaster of emotions. These six verses did not all happen in fifteen minutes! It took some significant amount of time before he DECIDED to remember the promises of God and see the mercy of God in his calamity and before he DECIDED to praise God anyway because he had been so blessed. David DECIDED to look forward to the day that he would reunite with his little one whose physical presence he had lost. 
Let's DECIDE to give God the praise, even on our worst days! Better times are ahead for the Christian.
1 Thessalonians 4:13-14 (ETRV) 
 13 Brothers and sisters, we want you to know about those who have died. We don't want you to be sad like other people—those who have no hope. 
 14 We believe that Jesus died, but we also believe that he rose again. So we believe that God will raise to life through Jesus any who have died and bring them together with him when he comes.