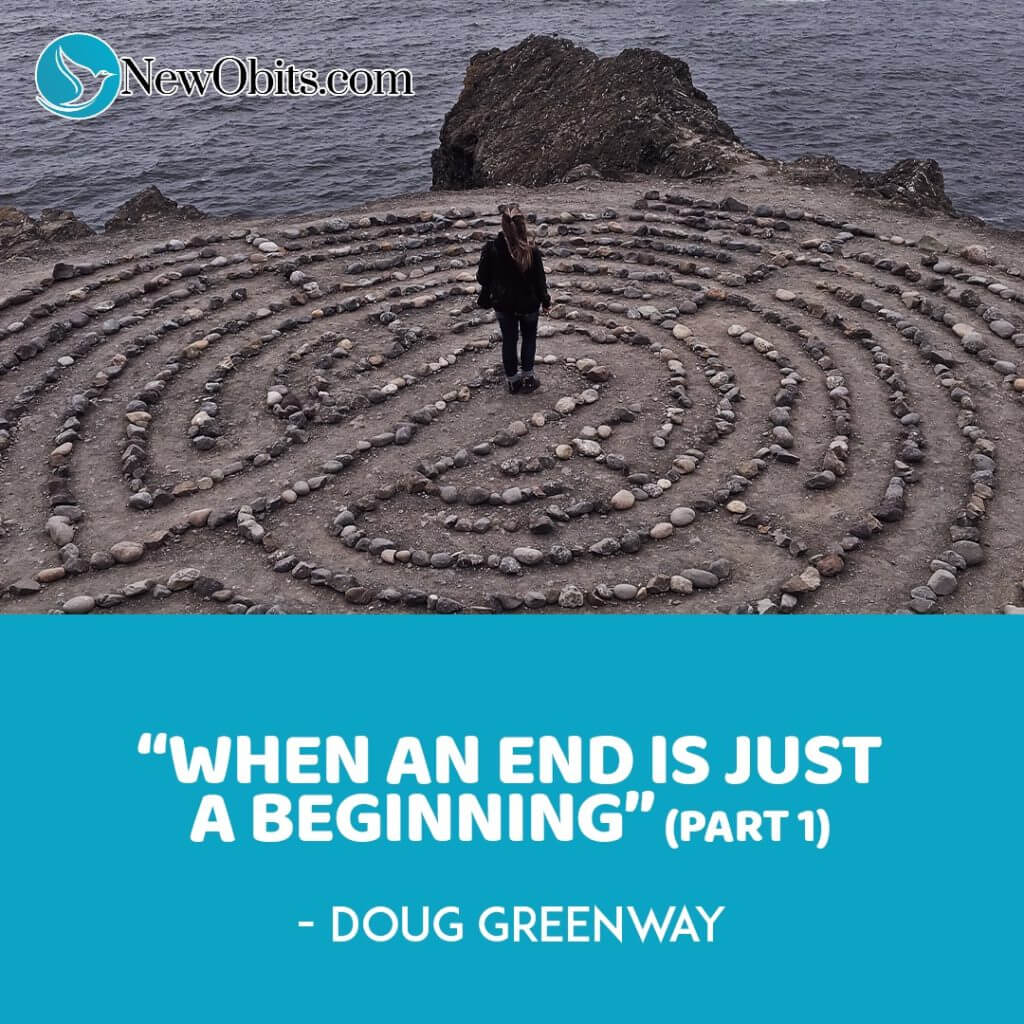 Right now, would you read Matthew 28:1-9?
When is an end, the beginning? In this ole world everything that begins, ends, and everything that ends, begins something else.
This was true if you graduated the 6th grade, and then went to Junior High, High School and maybe then college. Then, real life set in, but one ending kept bringing a new beginning in something else.
It is true that when you get married, one lifestyle ends, and another begins. More than 25 years ago, I removed a booklet from our religious tract rack at church which was located just outside the room where I met with the bridegroom and groomsmen just before a wedding ceremony. The tract I removed was: "Is Doomsday Just Around The Corner?" I didn't want to turn a positive into a negative.
When we experience losses, it is important to remember that our faith in God is the only thing on earth that can take an end and make it into an eternal beginning that will never ever end!
We who are people of faith believe that Almighty God created everything out of nothing — and so He ought to be able to take our damaged life and make something great out of it!
There are four great things in our text and we will notice them over the next couple of blogs.
#1 = The death of Jesus was the earthly end of the life of the greatest man who ever lived.
However, it is important to notice that when Jesus hung on the cross and uttered His final words, "It is finished" (John 19:30) — it wasn't the END. It was only the BEGINNING of something greater!
You will remember that the Apostles could not see this coming at the end, and they all forsook him and fled. Only one of the twelve even saw him die.
When these women came to the empty tomb in our text, they ran and told these things to the Apostles (Luke 24:11) and the Bible says "And their words seemed to them like idle tales, and they did not believe them."
I think most of us are more scared of the process of dying than we are of death!  But death is just an end that opens the door to a new beginning.
Hebrews 2:14-15 (NKJV)
14  Inasmuch then as the children have partaken of flesh and blood, He Himself likewise shared in the same, that through death He might destroy him who had the power of death, that is, the devil,
15  and release those who through fear of death were all their lifetime subject to bondage.
When I lay on that operating table, prepped for surgery, on September 8, 2020 and my heart decided to go into afib — here's what I told the OR staff when my surgery was canceled = "Well, not everybody gets to do a full dress rehearsal before elective surgery — but I do appreciate it!"
The next time you face death versus the last time you faced death can be two very different things.
Believing that death opens the door to my eternal hereafter is a gamechanger for me and it can be for you!
The epitaph on my parent's tombstone reads simply "Home At Last." I'm considering adding the following epitaph to my tombstone: "When An End Is Just A Beginning."
What about you?