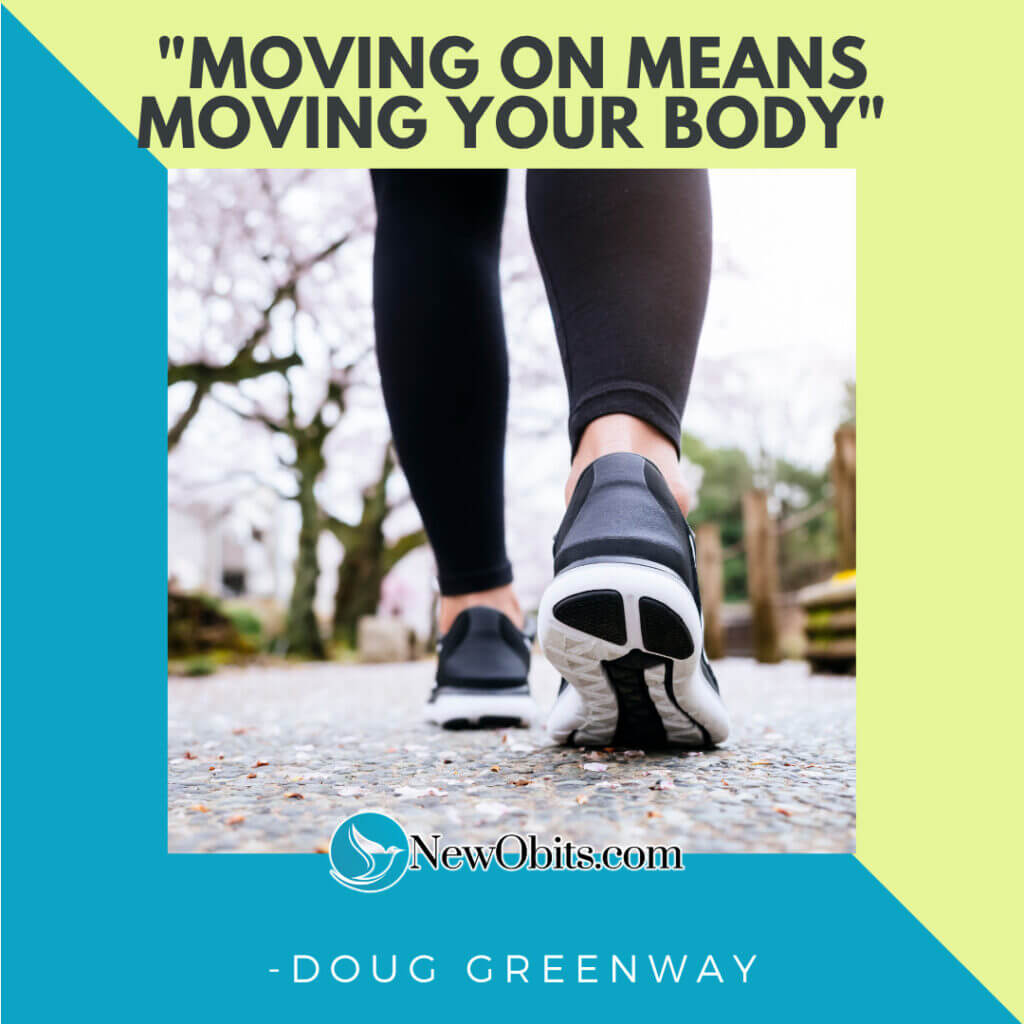 Cortez Ranieri has written a book titled: 10 Habits For Grief and Loss: Create Change Through Adversity To Become A Better You. You can read it for free if you have Kindle Unlimited. Let's look at Habit #1 = Moving Your Body. In weeks to come, we'll see the other 9.
I have been an exercise-aholic. For several years I ran 2000+ miles a year. The most I ever ran in one week was 78 miles unless you count the 96 miles in 4 days Dr. Cliff Cartwright and I ran across the MS Gulf Coast umpteen years ago. I was addicted.
However –  my Bible says, "For bodily exercise profiteth little: but godliness is profitable unto all things, having promise of the life that now is, and of that which is to come." (1 Timothy 4:8)
Everything in moderation. I now have the habit of getting up about 3AM (nobody's perfect) and walking for 40 minutes on the treadmill and then in the afternoon walk another mile most days outside. (I am retired, so after I walk at dark-thirty, I try to go back to sleep for an hour or two.) But, if I don't walk before the rooster crows, I have found I don't get it done! That's the bottom line.
Moderate exercise must become a priority if we are to reap the benefits. How do you "get up and move?" 
When we are grieving, we often FEEL like withdrawing from all but required activity. But becoming a couch potato griever is not emotionally healthy. The endorphins that are released when we exercise just don't come any other legitimate way.
The first law proposed by Sir Isaac Newton to define the concept of force and describe motion states that a body at rest tends to stay at rest, and a body in   motion tends to stay in motion at a constant speed in a straight line unless acted upon by a force. Translated, it means unless you get up and move around, it will remain easier to sit like a knot on a log! Get up and move, as you are physically able! You'll not only strengthen your body but also clear your head!
Check with your doctor. Get a walking buddy to whom you are accountable. Start a new habit. Even an hour of exercise/activity per week is a good place to start. Break it up into 10 minutes of movement 6 days a week to make it doable. I like to read while I walk. Some people listen to podcasts or music. 
Genesis 3:8 (NKJV) = 8  And they heard the sound of the LORD God walking in the garden in the cool of the day, and Adam and his wife hid themselves from the presence of the LORD God among the trees of the garden. 
What a tranquil picture in this anthropomorphism of God "walking" and offering fellowship to Adam and Eve! Where will your move on physically so you can move on emotionally?